The English Angora Rabbitry at Motrosa
We started raising English Angora because I (Barbi) like to spin and English Angoras are a wonderful source of angora fiber.  All of our English Angoras are pedigreed, and we have a variety of wonderful colors. (Though I tend to favor blues and lilacs.)  Rabbit color genetics is rather complicated and we do not pretend to be experts.
Our favorite go-to site on English Angora color is Dolly Rock Farm & Fiber's Color Gallery.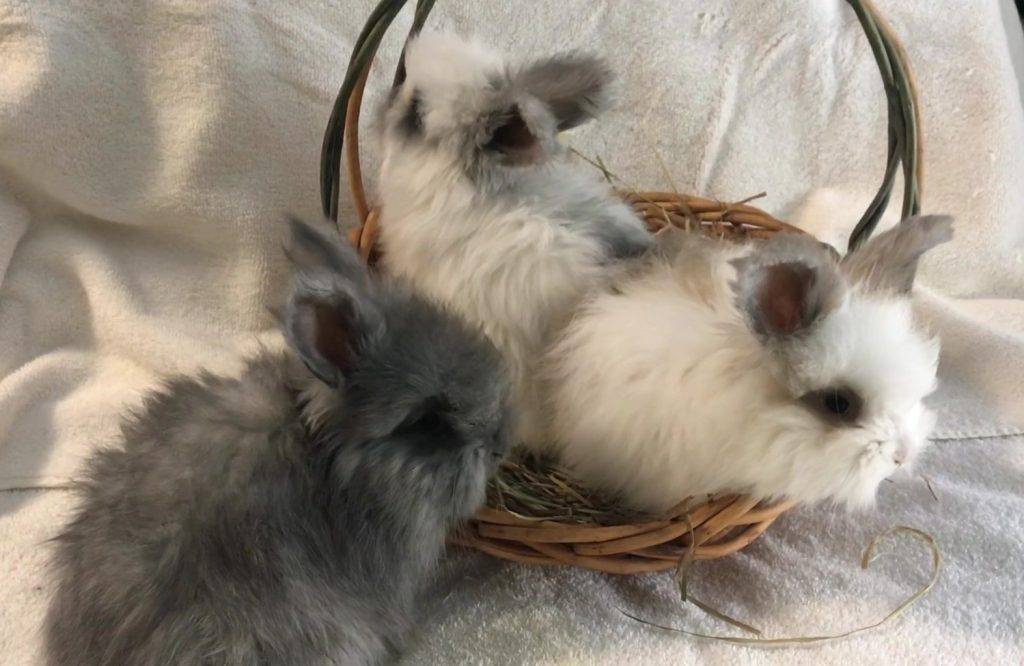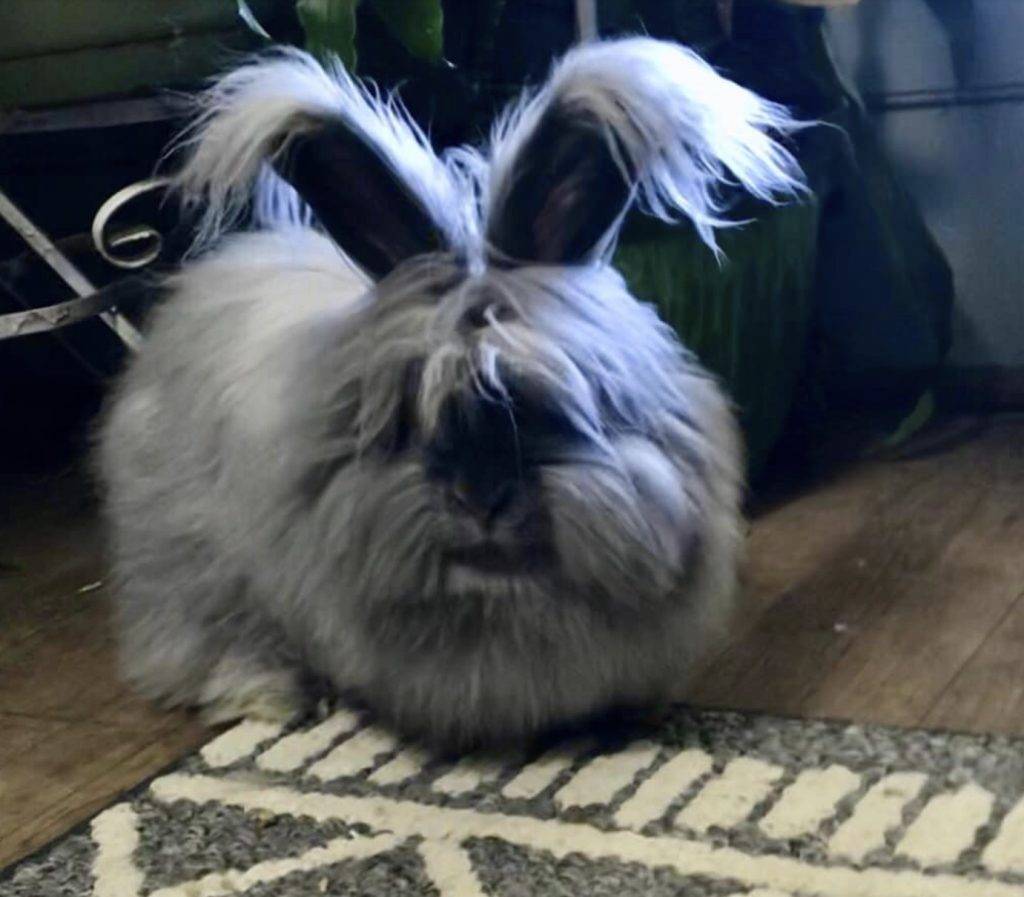 Angora is a luxury fiber that is very soft and seven times warmer than sheep's wool.  An Angora rabbit is a fiber producing animal. The wool is plucked, combed, or clipped and spun into a luxurious yam. This does not harm the rabbit; the wool is ready to shed and removing it will help keep the rabbit in good condition.  English Angora Rabbits produce 10-16 ounces of wool per year.
Are English Angoras Good Pets?
English Angoras are not only soft and fluffy, but they are also docile and sociable, making them great pets.  However, they do require constant coat upkeep at least once a week.   They are fairly easy to litter box train and most weigh around 6 pounds. 
As with any rabbit, those handled as kits (baby bunnies) will be more friendly than those that are not. To properly socialize your rabbit, be sure that you interact with it daily.  It's important that you house your rabbit where it will be most convenient for you to interact with.
What Is Needed to Groom an English Angora Rabbit?
This is probably the most asked question regarding the breed.  Dog grooming equipment is commonly used to groom an English Angora. Basic equipment necessary is a steel-toothed comb, a slicker brush, a pair of scissors, cordless clippers (I'm fond of Gilmans) and pet nail clippers. You may also find it EXTREMELY beneficial to have a pet blower. You need to be sure the pet blower has enough force to blow the coat open so you can see to the skin. Blowing out the coat separates the fibers and keeps the rabbit from matting.
What's the Best Method for Housing an English Angora?
A lot of people allow their English Angora to free roam an area of their home.  However, this isn't always practical. An all-wire cage is best for an Angora rabbit because this keeps him off the wet and soiled bedding, which sticks and mats in an Angora's fiber.  We provide a litter box for easy cleaning, along with a plastic resting pad so that the bunny's feet aren't hurt by the wire.  A 30″x30″ cage is an ideal size, but you should still allow your rabbit to stretch his legs out of the cage some.  If the cage is outside, the rabbit also needs a cover to protect it from the weather to keep him shaded in the summer.  Angora rabbits do not handle heat well.  For this reason, our Angoras are inside.
What's a Rabbit Pedigree? 
A rabbit pedigree is a means of proving that the rabbit is purebred, as well as show the colors of past generations if color correctness is the goal.  A rabbit can have a pedigree (be purebred) but not be color correct so if color is your primary focus be sure to pay attention to rabbits a few generations back as these color traits can still appear in your breeding program.  You do not need a pedigree if you just want a pet bunny, or even necessarily to show your rabbit.  You do need a pedigree in order to sell a "fully pedigreed rabbit" or to register your rabbit with a breed association.   A pedigree can come in any form from a handwritten piece of paper to a fancy template.  It needs to include:  at least 3 generations on each side with name, ear number, date of birth, color.  Also included if applicable is registration number, show wins (called legs) and weight.
We do not have any bunnies available at this time.  Please check back or feel free to message me regarding any upcoming litters.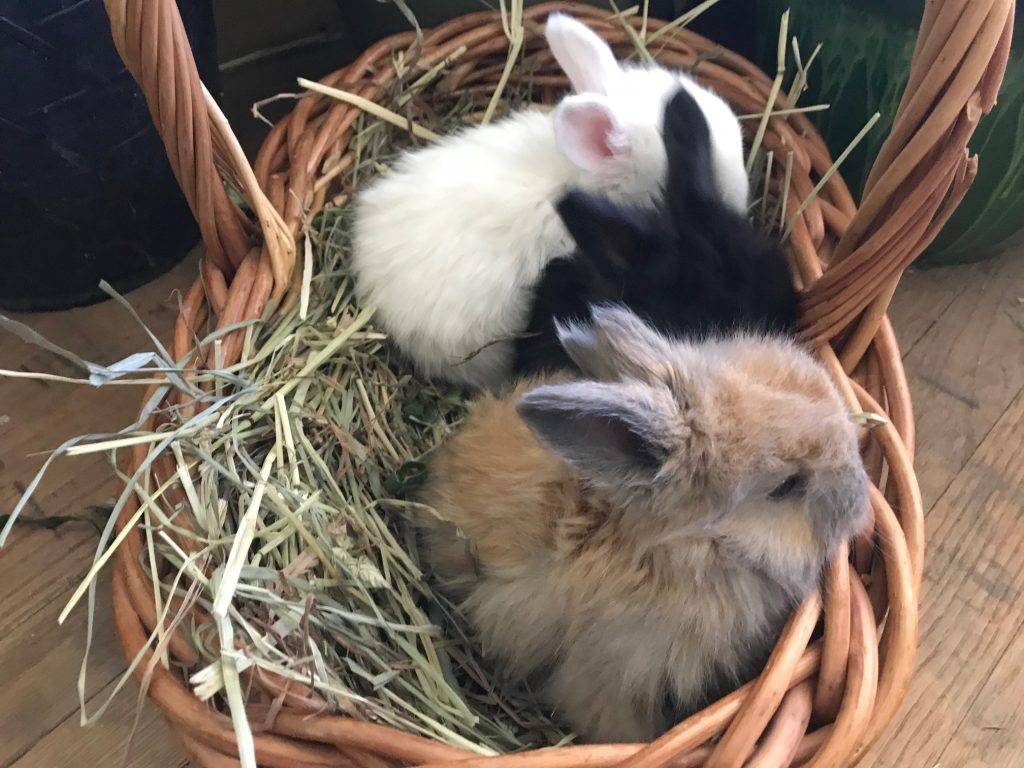 FAQs for Rabbit Purchases
Is there a guarantee?
Our rabbits are healthy and you as a buyer are encouraged to look the rabbit over for any signs of sickness before you pay. If, however, your bunny is sick within one week of purchasing and a letter from your veterinarian is provided, we will take the rabbit back and refund your money.  We, however, are not responsible for improperly cared for animals.


Will you ship my rabbit?
We prefer to meet buyers at local swaps and/or in private transaction at a convenient public place (I'm partial to using the Tractor Supply parking lot in either Appomattox or Madison Heights but will also meet in Concord, Lynchburg and surrounding areas).  We also are willing to work with REPUTABLE transporters and will drive a reasonable distance to meet up with them. The cost of shipping and the cost of meeting the transporter is not included in the price of the rabbit unless stated in writing.


Can I come to the farm?
Sadly, no. For security/safety reasons (yours and ours), insurance reasons and bio-security reasons we do not allow the public to visit the rabbitries in person.  For those thinking we are "hiding something" because they are not allowed on the property, please follow Motrosa Farm on social media at the links on this page.  We share the good, the bad, and the ugly of farm life. You can also request a video of the animal's living conditions if it really bothers you.   If you are still turned off because you can't poke around our farm, then this transition is not for you. Have a blessed day.


What forms of payment do you accept?
Cash, PayPal, Zelle, Venmo are all good options.  A small deposit is required to hold a rabbit.  Transactions are paid in full when we meet or prior to the rabbit being transported.